We Support You
Our thoughts are with everyone impacted, directly or indirectly, by the COVID-19 pandemic. It is an honor to support our students and customers as they provide essential broadband services to those communities that are now attending school online and/or working from home.  Thank you for keeping us connected during these unprecedented times.
The entire NCTI team is taking appropriate steps to protect the health of our employees while ensuring we continue to provide exceptional support to our students and customers.  All channels of communication, courses, and our learning platform, remain available to you.  We wish everyone good health!
Industry Solutions

/

Designed Around You
Corporate Decision Maker
Work with the industry-leading provider of learning and development solutions, empower your workforce and advance your business.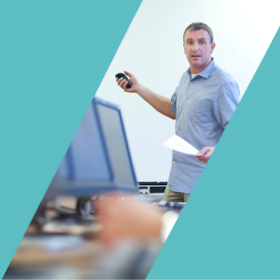 Training Coordinator
Connect learning with the job to introduce and reinforce knowledge, improve team efficiency and increase customer satisfaction.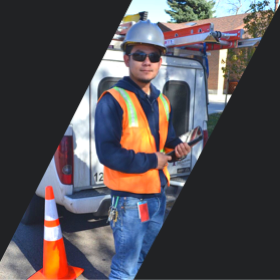 Field Technician
Accomplish your personal educational goals and accelerate your career with training trusted by the industry's leading technicians.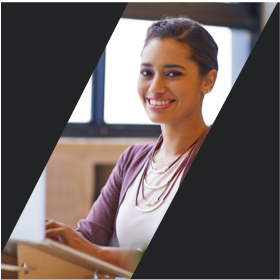 Customer Care Leader
Achieve your goals of creating a customer-first culture with training and tools from NCTI. More knowledge means faster resolution.
Technology

/

Learn Anywhere
Amp™ by NCTI, our proprietary learning platform, delivers robust management and learning tools to support decision-makers, training coordinators and learners. Access the information you want—whether it's an enterprise-level view of team progress or information for field teams to resolve a specific customer need anytime, anywhere and on any device.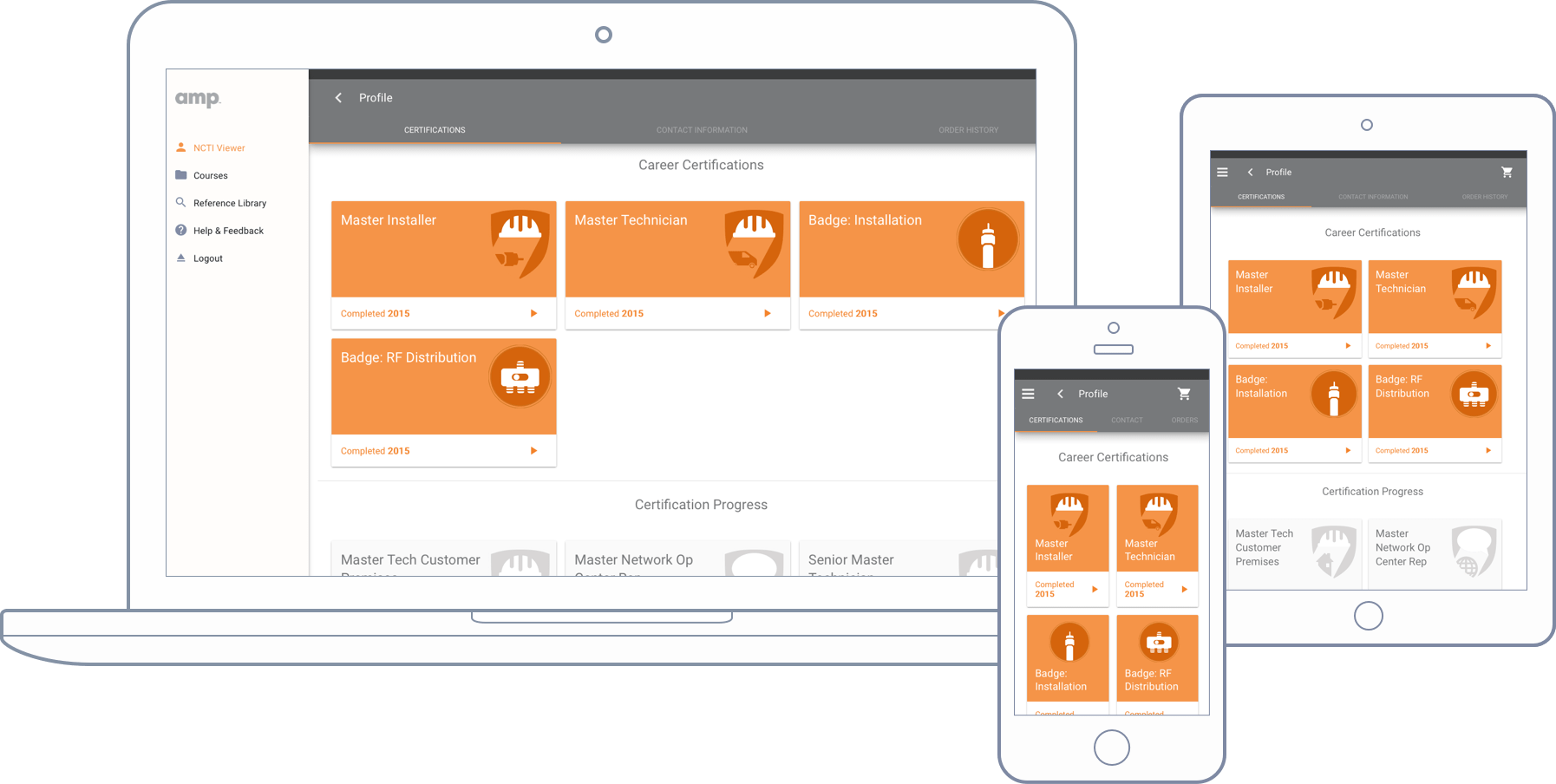 Flexible Learning
Support the way your teams learn with self-directed, self-paced content available anytime, anywhere.
Tracking and Assessment
Pinpoint learning opportunities and provide targeted training to fill knowledge gaps.
Quality Content
Maximize training time and facilitate knowledge retention with job-relevant content.
Blended Learning
Support your unique learning needs with classroom, online and mobile solutions.
Certificates and Degrees
Advance your knowledge and earn industry-leading certificates and accredited degrees.
Career Advancement
Move up the ladder and the pay scale with training that builds skills, instills confidence and grows careers.
Anytime Learning
Gain knowledge on your terms with tools designed for use anytime, anywhere, on any device.
Access Answers
Solve problems in the field quickly with instant access to information from a trusted source.
Converge

/

The Voice Of The Broadband Community